Next
Friday, October 11,
is our regularly scheduled meeting night at the
Center Region Council of Governments,
2643 Gateway Drive, State College, PA 16801
.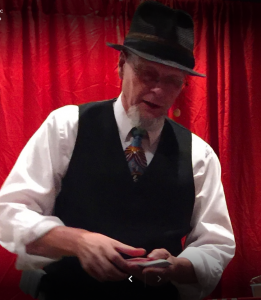 This month we have Mike Powers scheduled for a magic lecture beginning at 7:00.
Mike writes the Card Corner column in the Linking Ring and is the author of four books, mostly on close-up magic.
His new book, TESSERACT, is hot off the presses.
His previous book, Power Plays, was voted book of the year on the Magic Café and runner up book of the year in the Magic Industry Awards.
Besides some great card magic, the lecture can feature items using:
Paper money
An iPhone
Ring and Rubber Band
Mentalism
Coins
Sounds like a great evening to us. Pass the word along to any non-member magic friends.
The doors generally open around 6:00. Admission i s $25. You in?
Your friendly Prez,
Dave H