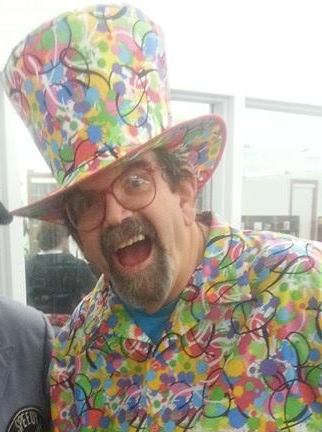 Dennie was a well-known and accomplished magician, master balloon artist and childrens entertainer for 48 years. At the center of all his work and volunteerism was his love of children.  It was all about the kids for Dennie when he was performing at fairs, festivals and countless community events and benefits to help others.
Among his many accomplishments, he was the front man in the band, Crazy Notions and the singer and drummer with the band, Fire and Rain.  He annually performed with Mr. McFeely while working the Mr. Rogers Neighborhood Sweater Drive for the Hollidaysburg Public Library.
Dennie was a dedicated volunteer for many organizations.  Particularly with the Make-A-Wish Foundation, Relay for Life, ARC of Blair County, Big Brothers Big Sisters of Blair County, where he received a 25 years of service award, and The Childrens' Miracle Network where he was the 2014 volunteer of the year.
He loved WWE, putting Legos together, cooking and was the biggest fan of the Jaffa Shrine Circus.
Dennie will be sadly missed by all and will never be forgotten.