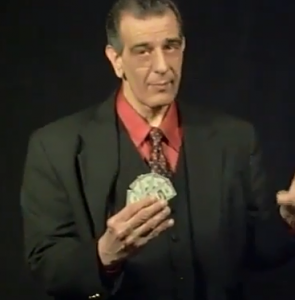 John became interested in magic in 1972. He started as a stock boy at Tannen's Magic store, working his way up to becoming one of the owners. His inspiration/mentors were Frank Garcia, Dai Vernon, Johnny Thompson, and Romaine. His first love was Stage Manipulation, but was also well versed in Close-up, Standup, Walk-around, and Magic Consulting. He performed on TV shows, including Good Day New York, the History Channel, the Discovery channel, and the Learning channel. He also performed for celebrities such as, Orson Wells, Mary Tyler Moore, Robert Lansing, Ali, Harvey Keitel, Michael York, Dick Cavet, and former Mayor of New York, David Dinkens.
John was also the owner of the "East Coast Magic" in State College.
John passed away on March 5, 2012.